A long weekend in Antwerp
We arrived at Antwerp's Central Station on Saturday morning, after a train from Brussels (free journey with your Eurostar ticket). The station is the perfect welcome, and is considered one of the world's most beautiful train stations, even if you are not travelling through here, it is well worth a visit.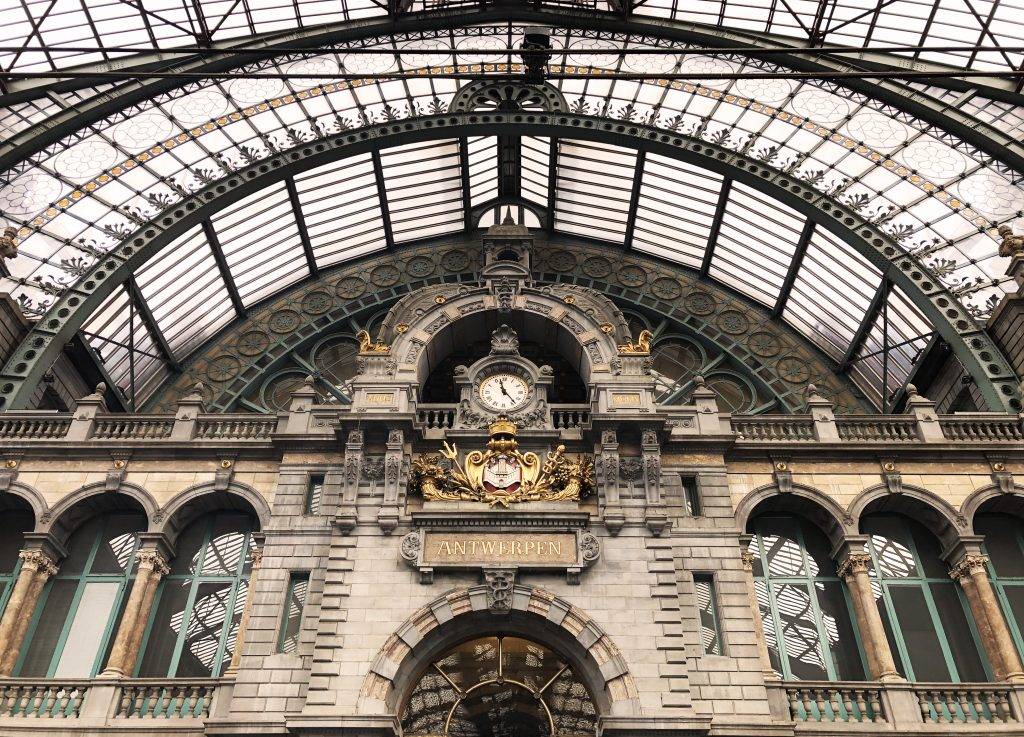 After offloading our baggage at the hotel, we decided to walk into Antwerp town to explore. Unfortunately, our city-break coincided with the arrival of storm Ciara! We decided not to let this ruin our plans and we carried on anyway, enjoying all that Antwerp had to offer.
My husband was keen to try the Belgian beers (which he did!), but at 6½ months pregnant, I was unable to partake in this. Thankfully, there was hot chocolate! As one of the chocolate industry's most important producers, Belgium has had an association with the commodity since 1635 – therefore making it a matter of historical importance to try it. One of the best I found was at a café called 'Bistro Theo'.
'Bistro Theo' is also in close proximity to a lot of unique boutiques and shops. In the sixteenth century, Antwerp was even referred to as 'triomfelycke coopstad' (triumphant shopping city). So, make sure you leave enough time to wander through the pedestrianised shopping streets. Just some of the shops to try are: 'Essential Antwerp', 'Bellerose', 'Sissy Boy' and 'Dries Van Noten'.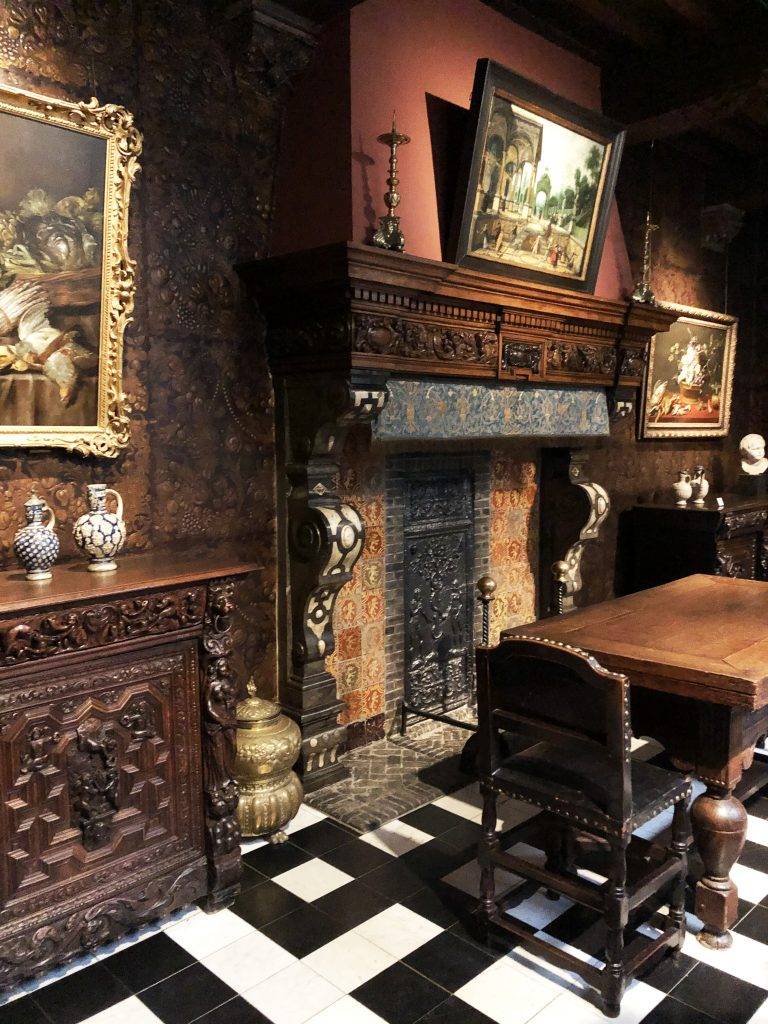 We made our way to Rubenshuis (the artist, Peter Paul Rubens' House). II would definitely recommend this to anyone interested in art, history or architecture. Here is some information from the museum guidebook; "Rubens bought the house in 1610 and in the years that followed, the artist had the building enlarged to his own design, adding a covered, semi-circular statue gallery, a studio, a portico in the style of a triumphal arch and a garden pavilion. The improvements gave his home the air of an Italian palazzo and embodied Rubens' artistic ideals."
Although it can be quite touristy, you must visit the main town square. Grote Markt is situated in the heart of the old city quarter. It is filled with an extravagant city hall, numerous elaborate sixteenth century guildhalls and many restaurants and cafes.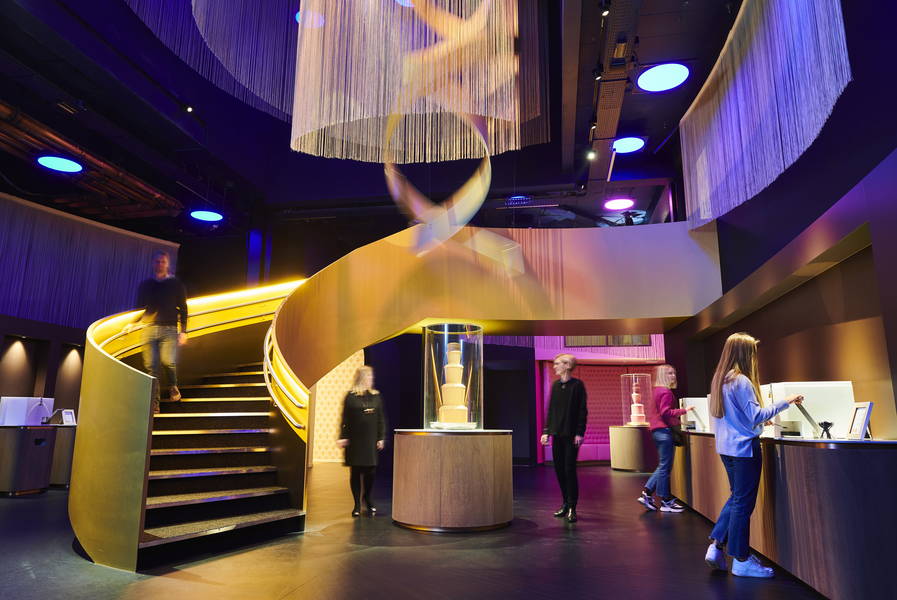 To finish the day, we decided to treat ourselves with a tour at Chocolate Nation. This is an immersive museum experience, where you travel through 14 thematic rooms in 60 minutes. The tour starts in the cocoa plantations of the equator and follows the journey of the cocoa bean all the way to the port of Antwerp. You learn about the history, brands and innovations of Belgian chocolate and also get to try lots along the way!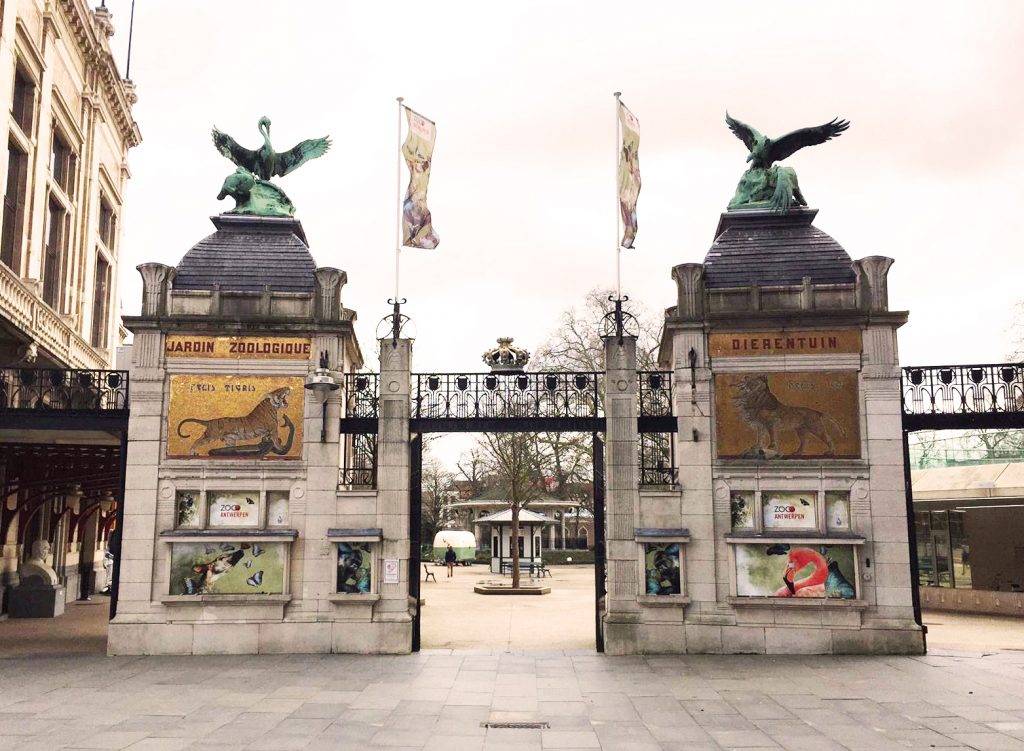 The weather was looking slightly brighter, so we decided to explore Antwerp Zoo. It is right next to Antwerp Central Station, so a handy location . Antwerp Zoo is one of the oldest animal parks in the world and is also vast. You really need to allocate most of the day to be able to walk the circuit (and also stop for refreshments at one of the many cafes along the way).
If you are looking for a cultural, stylish, foodie city break for singles, couples, or families alike, then I would highly recommend a trip to Antwerp. We had a great time and would definitely go back again. Just perhaps not during a storm next time.