Ice cream, sponge cake and meringue all in one, what's not to love? Check out this easy recipe that makes a great dessert for every occasion.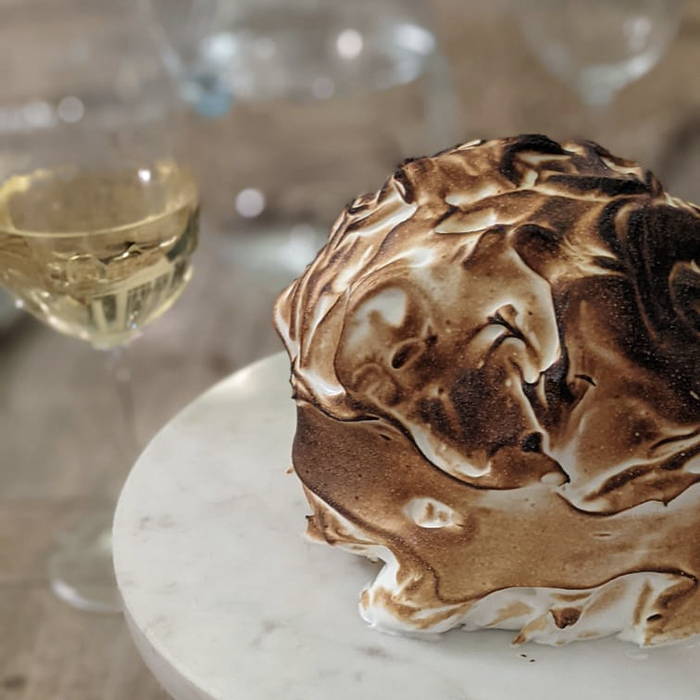 1 madeira cake 
I tub good quality vanilla ice cream
2 egg whites
120g caster sugar
1 tsp cream of tartar
Freezer safe bowl
Cling wrap
Large bowl  
Electric mixer or whisk
Chef's blow torch or grill
1) Remove the ice cream from the freezer to soften slightly.
2) Grab your bowl and line with your cling film, leaving overhang so that it can cover the top of the bowl.  
3) Next, cut the madeira sponge into thick slices ( around 1cm) and place around the sides and the base of the bowl with the cling film.
4) Take your softened ice cream and spoon onto the cake and pack tightly. Then, cover with the overhang of the cling wrap and place your bowl back into the freezer.
5) Start by making the meringue by adding the egg whites and cream of tartar to the mixing bowl, whisk on slow for about 2 minutes until it goes foamy.
6) Next, turn the speed to medium and whisk until light peaks form.
7) Turn the speed to high and gradually add the granulated sugar, one tablespoon at a time until combined. Then whisk until stiff peaks are formed roughly about a minute after all the sugar is added.
8) When you're ready to serve switch the grill on (if using). Make sure that the rack is not high as you don't want to burn the meringue.
9) Take your bowl of ice cream cake out of the freezer and turn out onto your serving board, I used our marble serving board. Spoon or pipe the meringue onto the cake in whichever design you choose and when you're happy, blow torch or grill the meringue until browned.