Taking some time for yourself is a luxury that few of us make time for, however it has been proven that there are huge benefits to mental, physical and emotional health. With that in mind, we have put together some suggestions to help you along the way, If that sounds right up your street or even piques your interest, then keep reading and find out how you can create your own at-home spa.

Who doesn't love lighting a candle after a stressful day? From the relaxing scent to a gentle glow, candles are known to really help unwind from your day, even if they're dotted around the house. So, create a peaceful atmosphere, ready for you to pamper yourself.
Many of us forget that we need to care for our hair just as much as our skin, and it can be just as easy! Most of us have ingredients hiding in our pantry that have been used as beauty secrets since the dawn of time, plus they are natural! Here's one that is guaranteed to soften and nourish:
Organic honey
Apple cider vinegar
Coconut oil or any lighter oil
Mix equal parts of each ingredient into a bowl. You may use as little or as much as you desire, this will vary depending on hair length etc.
Using your hands, rub into your hair starting from your mid-lengths down to your ends. You can massage the mixture into your roots for extra nourishment.
You can leave this in for an hour to overnight, depending on your preference (place a towel over your pillow to avoid oil stains)
Mayonnaise (reduces frizz, increases shine)
Start from your scalp and work your way out to your ends. Use more mayonnaise if needed.
Massage the product or use a wide-tooth comb to get an even application.
Tie up your hair and cover with a shower cap or wrap in cling film to allow your hair to absorb ingredients.
Leave for 20 minutes and rinse out thoroughly and shampoo as normal.
During your night of relaxation, go that extra mile and let your body glow with this hydrating and exfoliating body scrub recipe. Body scrubs really help to lift excess oil and dirt whilst removing dead skin cells.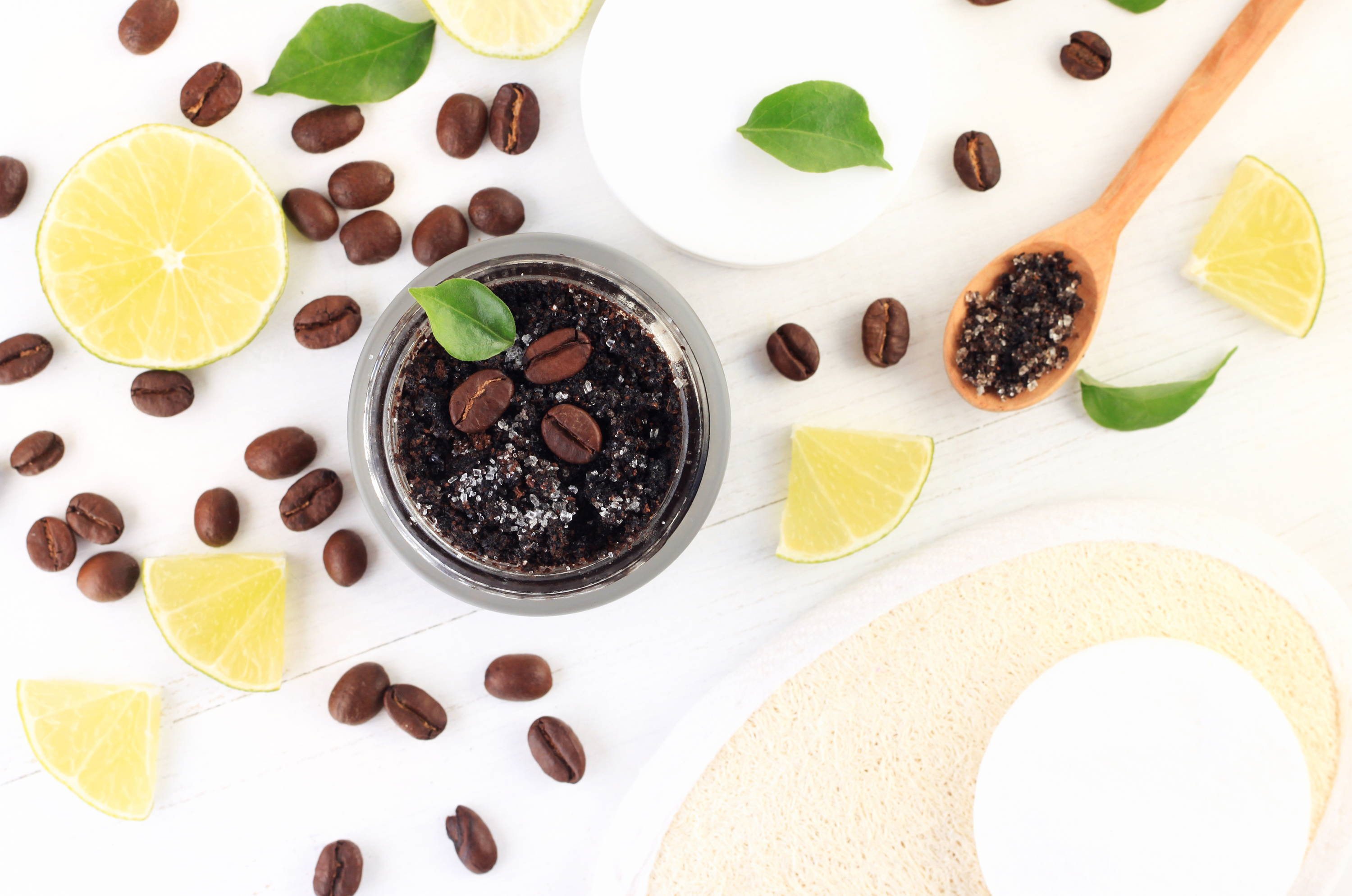 1 cup sugar of choice (you may replace with coffee grounds - improves the appearance of cellulite and increases blood flow)
3 tablespoons of sweet almond oil, coconut, jojoba, or extra virgin olive oil.
A couple drops of vitamin E oil (optional)
A few drops of your favourite essential oils such as spearmint, lavender. (optional)
Combine all ingredients together making sure the consistency is sandy, not soupy as this will take the exfoliating effect away.
In the shower, rub in circular motions all over dry skin, focusing on your knees and elbows.
Rinse off the scrub and the hair mask well.
It's time to refresh your skin...
Many of us wouldn't know where to start with these, or know the benefits. The good thing about DIY face masks is that the majority contain natural ingredients that are less likely to make you break out. So here's a quick recipe that you can put together using ingredients you may find at home. It's also sensitive skin-friendly too!
We would still recommend trying this out on a small patch of skin to make sure there are no harsh reactions.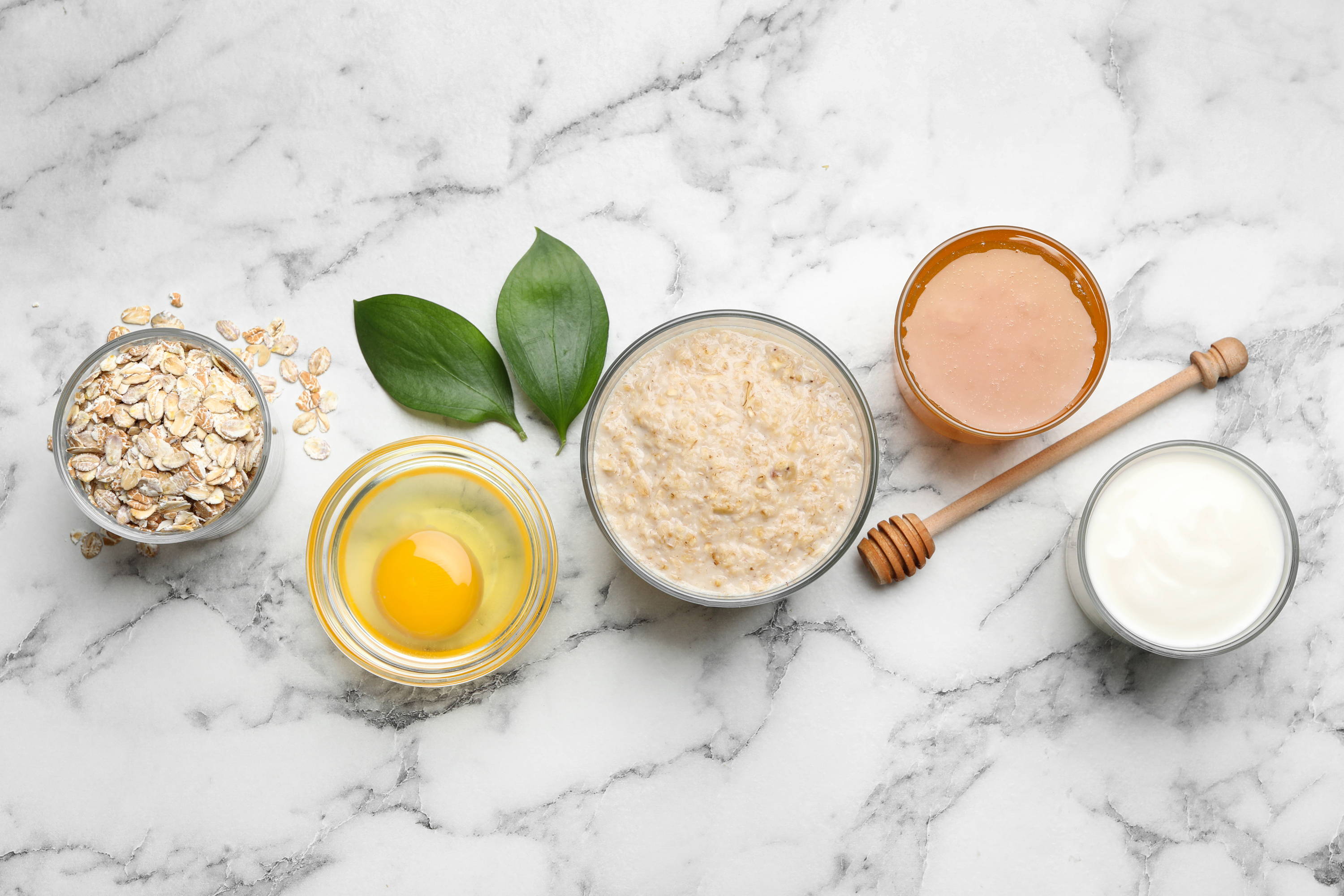 1 tablespoon Greek yogurt
1 teaspoon oats
1 teaspoon honey
Half a banana, mashed ( filled with vitamins and acne-fighting ingredients - zinc and vitamin A)
1 tbsp yogurt
1 tsp turmeric

Mix together all ingredients, and apply to face ensuring you avoid the eye area. leave on for 10-15 minutes.
Whilst your chosen facemask is soaking in, it's the perfect time to moisturise your skin after exfoliating. We recommend a rich body oil like our very own to keep your skin glowing and hydrated.
Lastly, gently remove your facemask with a hot flannel and massage your favourite moisturiser into your skin.
Try these once a week, and you will see a huge improvement in the look and feel of your skin!
We'd love to hear your tips on how to relax during lockdown. Feel free to get in touch through our social channels using @Truly_lifestlye