---
---
It's that awful time of the year where we have no idea what the weather is capable of, and our outfit choices are completely unpredictable. Like many others, we haven't mentally come to the terms that joggers and hoodie cannot be for every occasion and if we are being completely honest, we hope that the loungewear trend will never die.  
Since we released our Women's & Men's Loungewear in October it's been a big hit, and if you haven't found your go to 'loungewear' set then look no further. We purposely designed it as the ultimate set for any occasion, made from 100% organic cotton, its warm, comfortable and made for all seasons. The ideal set that can be used any time of the year for years to come, and it will last for years to come!
Hands up if you've been living in loungewear for 24 hours of the day 7 days a week. If you're like us and the answer is yes, lets give you a little refresh on some of our favourite ways to style the perfect loungewear set.
---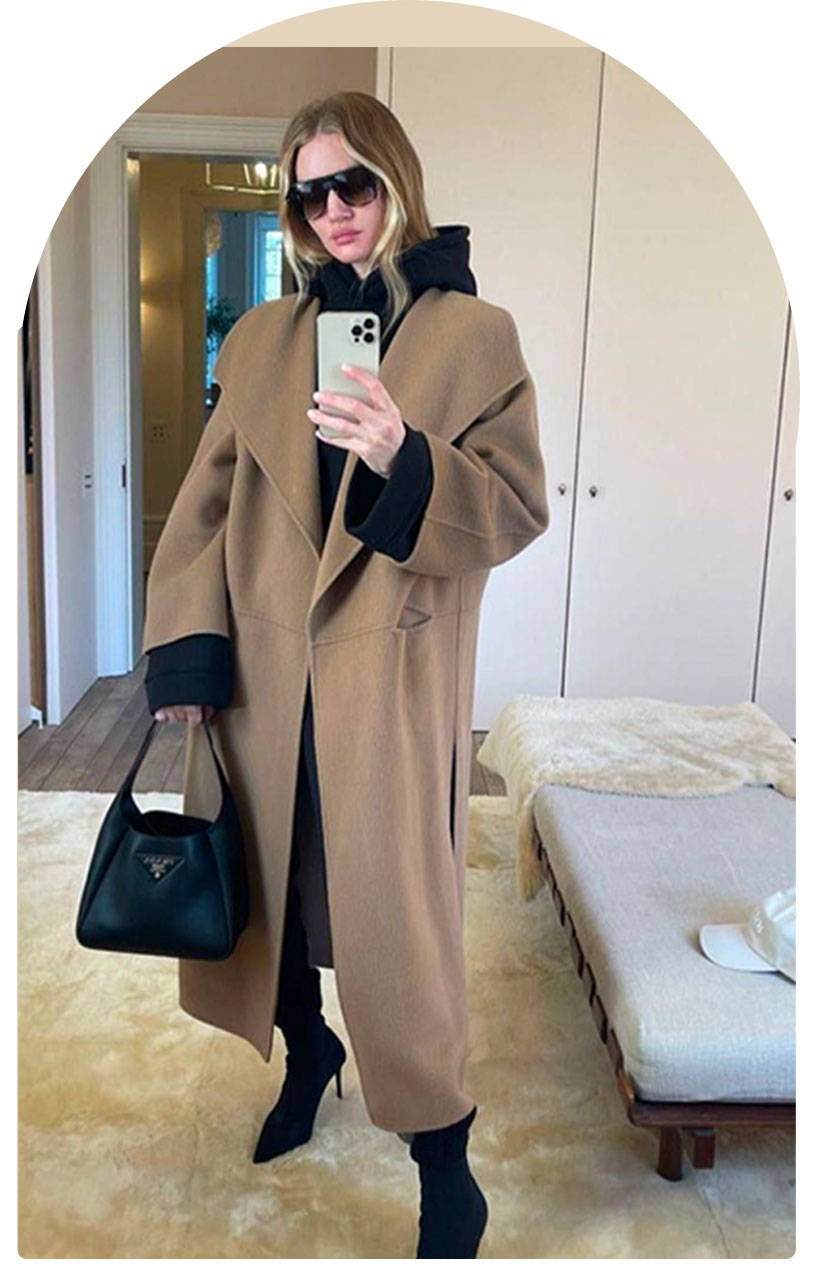 Outfit Inspo 1
Rosie Huntington Whitely
Dress up your loungewear, inspired by the beautiful Rosie Huntington Whiteley who has styled her loungewear with a big trench coat, pointed toe heels and accessories.
Ideal for Sunday Brunch, Trips to London anywhere that requires a bit of glam!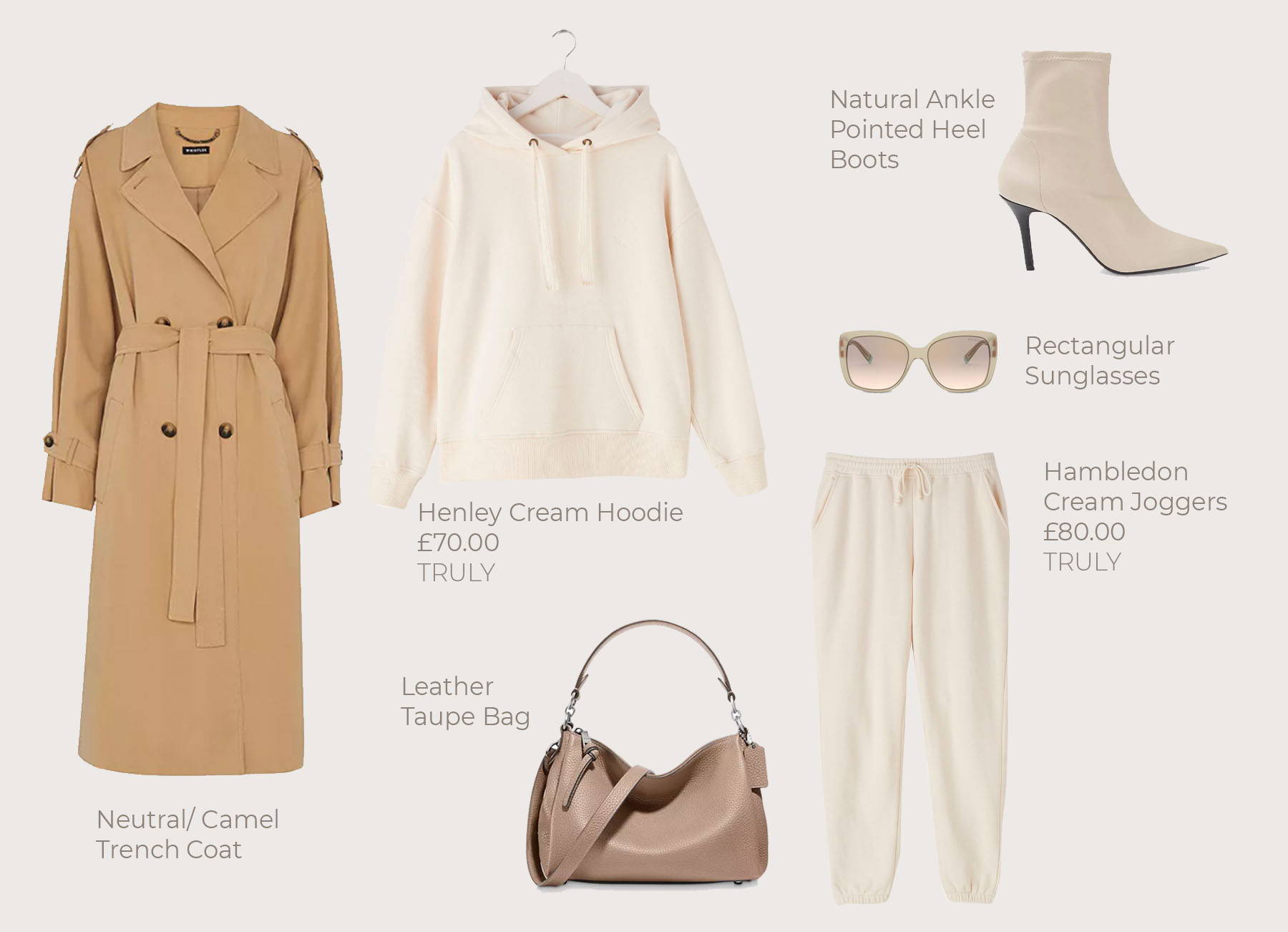 ---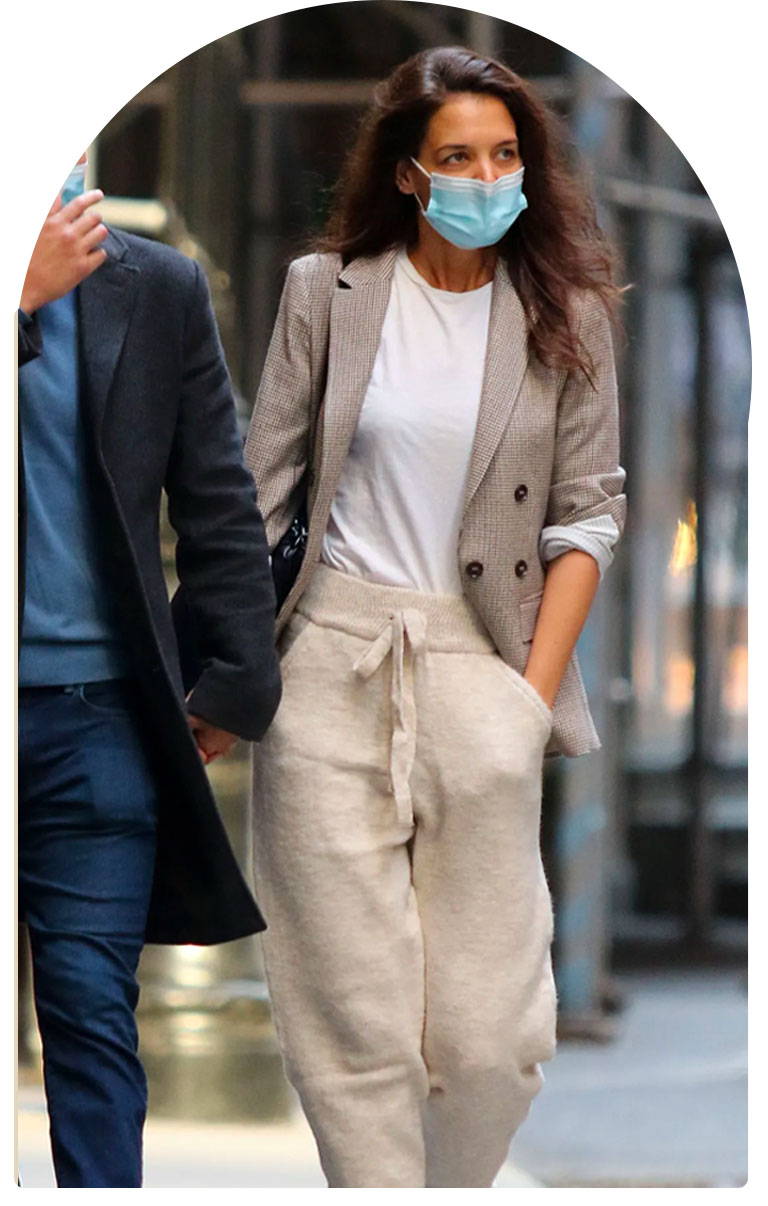 Outfit Inspo 2
Katie Holmes
This has got to be one of my favourite outfit inspos, there is something really stylish about adding a statement blazer piece to your look. Style down with a pair of trainers or you could adapt outfit Inspo 1 with the added blazer.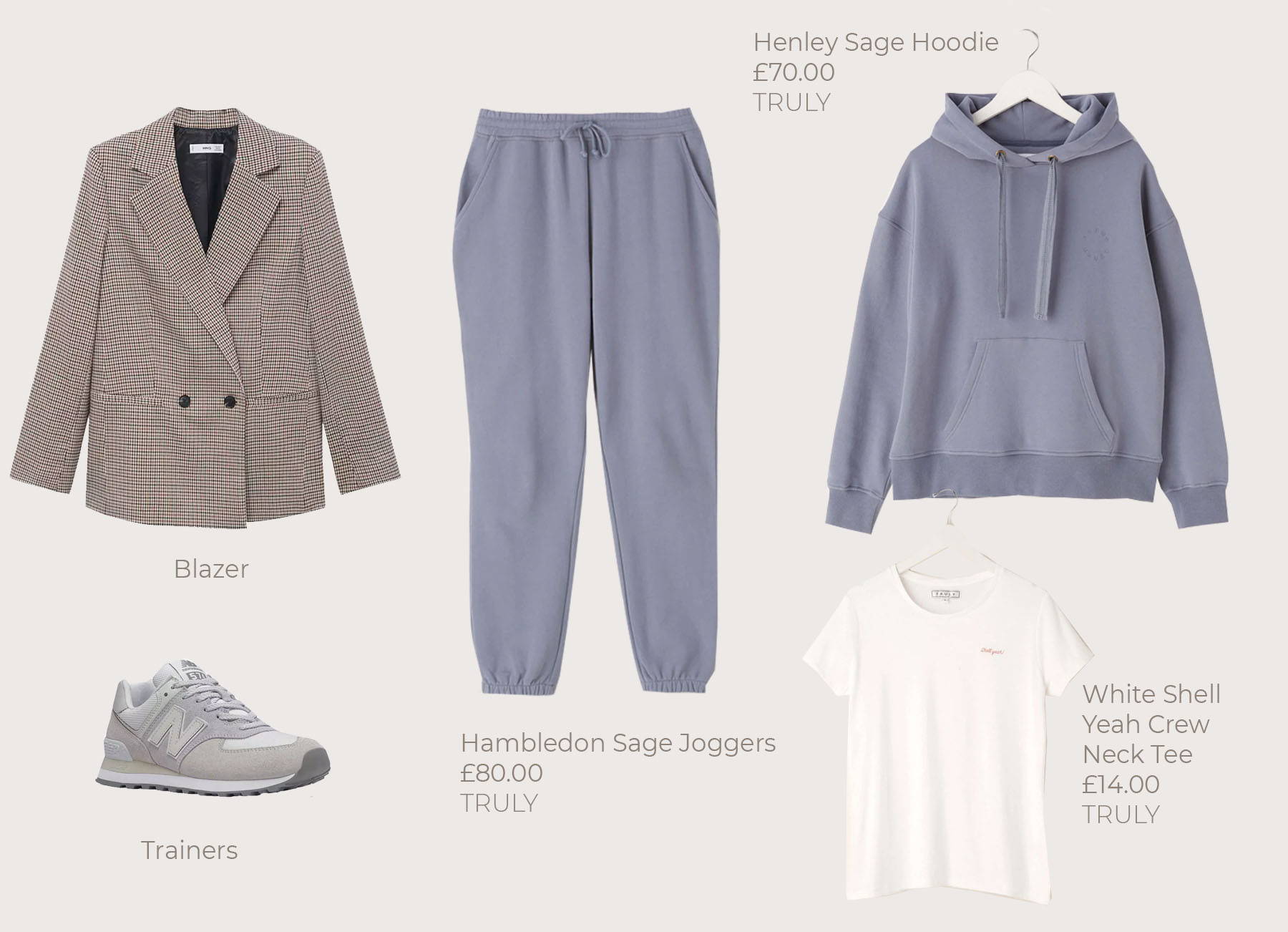 ---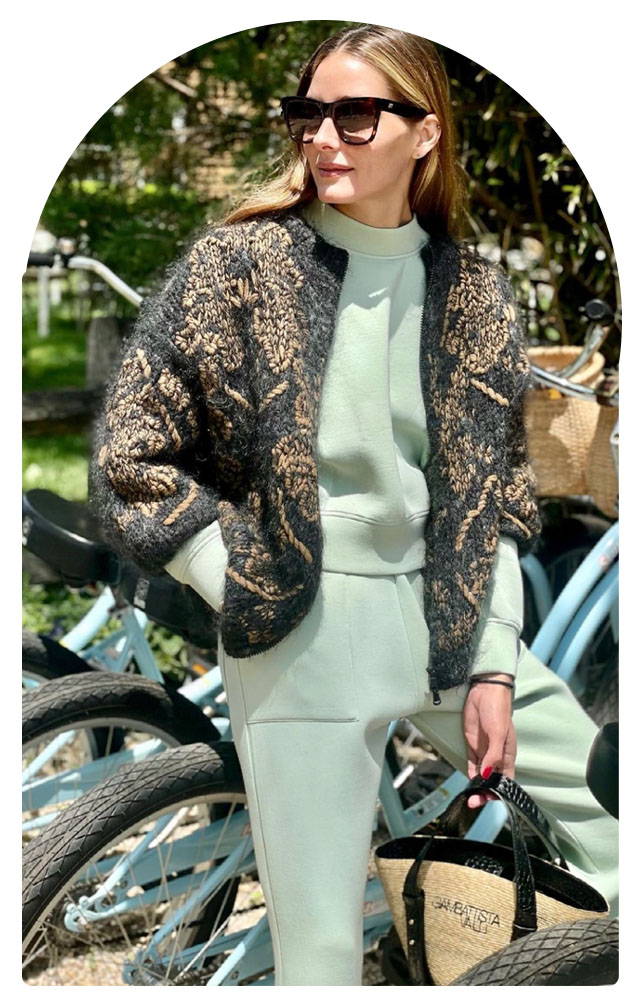 Outfit Inspo 3
Olivia Palermo
This is a look can be for Winter or those upcoming spring months. Style with a statement bomber jacket, chunky boots and accessories for the perfect chic stylish look.
We are completely obsessed with sage this season and think its such a soft colour to approach the spring months ahead!
---