If you can't seem to stop your takeaway cravings, then we have some ideas for you! You may have seen this viral trend of a 'fakeaway' floating around the internet, so we thought we would share with you some popular takeaway recipes you can recreate at home.
We'd love to see your creations! Please feel free to share with us any images you may have using our social channels @Truly_lifestyle!
---
Nandos Style Peri Peri Chicken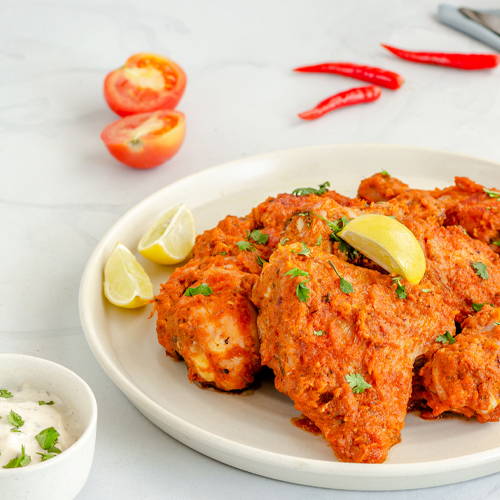 INGREDIENTS
8 chicken legs (or thighs or a mixture)
2 tablespoons olive oil
2 teaspoons chilli flakes (or to taste)
4 cloves garlic crushed or grated
Juice of 2 limes
2 teaspoons smoked paprika
2 teaspoons oregano
½ teaspoon salt (to taste)
Black pepper to taste
METHOD
Preheat your oven to 220C / 200 fan. (Save this step till later if you plan to marinate your chicken first)
Mix together all of the Peri-Peri Chicken ingredients (apart from the actual chicken!)
In a large bowl. Score the skin of the chicken with the point of a sharp knife and place the chicken in the bowl of marinade, turning to coat each piece of chicken with marinade.
Marinate the chicken for 1 hour in the fridge or up to 24 hours if you have the time. Alternatively, just continue with the recipe.
Place all the chicken pieces on a roasting tray and place the tray in your preheated oven.
Roast the chicken for 40 minutes.
Serve with corn on the cob, garlic bread, or your side of choosing.
---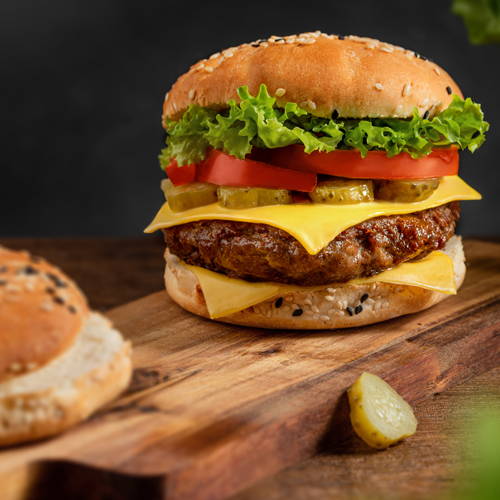 INGREDIENTS
200g Mayonnaise
30g ketchup
30g mustard
1tsp sugar
2bsp chopped pickles
2-3 tbsp of dill pickle brine
1 tsp onion powder
1 tsp garlic powder
1/2 tsp smoked paprika
2 beef burgers
Salt & Pepper
Burger bun
A handful of lettuce
3-4 sliced gherkins
Two slices of processed cheese
METHOD
Pour a kettle full of boiling water over 3 tbsp finely chopped onion and leave for 5 minutes.
Then pour through a sieve and dry in kitchen paper squeezing out all the liquid until dry. Save 1 tbsp of this and put 2 tbsp in a mixing bowl with all of the sauce ingredients. Mix together and leave for at least 30 mins.
Season the 2 x 80g beef patties (20% fat essential) with plenty of salt and pepper, and pan-fry until browned and cooked through (or as desired).
To build your burger, split the bun and toast.
Spread 1 tbsp Big Mac burger sauce over the base of the bottom and middle slice. Add 1 tsp of the chopped onion between the two bases.
Add a handful of lettuce on the bottom topped with 3-4 slices of gherkin.
Add the patties and then a slice (or two) of processed cheese.
Place the next layer on and then the top bun.
Pop back into the pan and cover with a lid to allow the cheese to melt and burger to heat.
---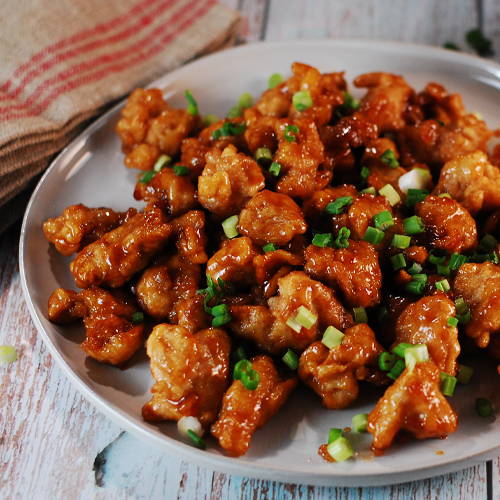 INGREDIENTS
5 tbsp vegetable oil
2 eggs lightly beaten
3 tbsp cornflour/cornstarch
90g plain/all-purpose flour
½ tsp salt½ tsp pepper
½ tsp garlic salt
2 tsp paprika
3 chicken breast fillets chopped into bite-size chunks
1 tbsp vegetable oil
1 large onion peeled and chopped into large chunks
1 red pepper chopped into 1-inch pieces
1 green pepper chopped into 1-inch pieces
2 cloves of garlic peeled and chopped/crushed
1 tsp minced ginger 
150ml tomato ketchup
2 tbsp malt vinegar
6 tbsp dark brown muscovado sugar
475g canned of pineapple chunks in juice
METHOD
Heat the oil in a wok or large frying pan until very hot.
Whilst the oil is heating, place the egg into a bowl and the cornflour in another. Add the flour, salt, pepper, garlic salt, and paprika to another bowl and mix together.
Coat the chicken in the cornflour, then dip in the egg (make sure all of the chicken is covered in egg wash), and finally in the seasoned flour. Add to the wok and cook on high heat for 6-7 minutes, turning two or three times during cooking, until well browned.
Whilst the chicken is cooking, start preparing your sauce.
Add the oil to a large frying pan/skillet, heat it up on a medium-to-high heat and add in the onions. Cook for 3 minutes, stirring every now and then until the onions start to go translucent.
Add the peppers and cook for a further minute.
Add in the garlic and ginger and cook for another minute. Add the tomato ketchup, vinegar, dark brown sugar, and the tinned pineapple (including the juice and stir. Bring to the boil, and then turn down the heat and let it bubble (stirring every so often)
Transfer the cooked crispy chicken to the pan with the sauce and toss to coat.
Serve with boiled or steamed rice
---