Make your own wrapping paper
If you have some spare time over the festive period and feel like doing something a little different, why not get in touch with your creative side and design your own wrapping paper. You're probably thinking 'It's quicker to just buy a roll', but this is a great way to show the amount of thought put into the gift. Plus, it's fun, no one else will have anything like it, and it really makes your gifts stand out under the tree.
If you feel like having a go, keep scrolling and we'll show you how you can design your very own gift wrap. Feel free to share any pictures you have with us through our social channels...
@Truly_lifestyle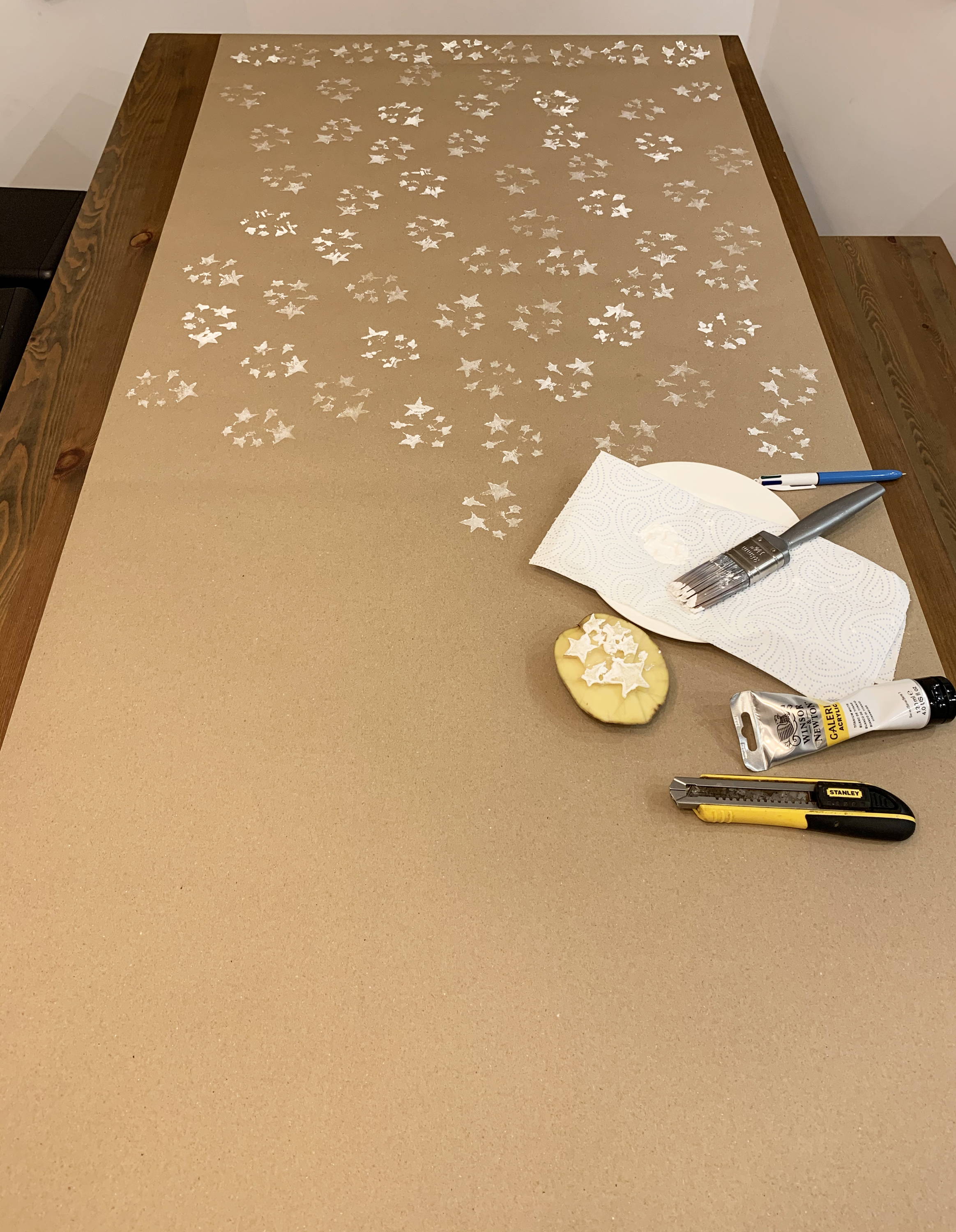 A roll of craft paper (long enough to wrap all of your gifts)
Paint colour of your choice
Paint brush
A potato to create your own stamp. We used a stanley knife to cut out the shape. If you already have a stamp, go ahead and use that if your prefer.
Shaped cookie cutters.
A pen
If you're using our method of creating your own stamp keep reading, or skip to step 3 if you already have one. Firstly, grab your potato and cut the end off, around 1/3. Use this piece and draw the design you would like onto the potato. Using a stanley knife, carefully cut into and around the shape you have just drawn ( around 1cm deep)
Alternatively, you can use a cookie cutter of your choice. Just push the cutter into the potato and cut around it, remove the cookie cutter and there you have it.
Next, lay out your roll of paper onto a flat surface. Take your paint brush and paint over your shape, or if you prefer, you can squeeze a little paint into a tray and dip your stamp in.
Get stamping! Design your gift wrap however you would like by pressing your stamp onto the paper. You can get creative here and do anything you would like, feel free to add some colour or other designs.
Once you have finished, you will have your very own wrapping paper! Just wait until the paint is fully dry and go ahead and start wrapping your gifts.