New Year,
New Resolutions
So this year it took a bit longer than normal to really think about what we really wanted to change or enhance. As a rule Resolutions in my house are more goals than things we resolve not to do, Peter normally has a list as long as his arm of things that he would like to achieve by the end of the year and is exceptionally good at following them.
My kids all make the kind of resolutions that seem to be pretty standard, you know the "go to the gym" "save some money" kind of thing on an annual basis. However, this year there seems to have been some kind of shift, this year resolutions seem to be leaning more towards manifestations.
I asked the team at Truly what their resolutions were if they wanted to share them and the resounding answer was, "manifesting throughout the year" and "living their best life". Alice also wants to donate blood regularly, which again seems to be a thoughtful positive approach throughout the year as opposed to making some commitments on New Year's Eve which will barely get through January. So with that in mind, I am adding my own perspective on the changes I wish to make this year.
---

---
Resolutions don't work for me, because generally they are too big with no particular strategy as to how to achieve them. Things like, "get fit" "look after myself more" "spend more time with the people you love and make you happy" and so this year, whilst I was thinking about what I wanted to write, I was reading at night Atomic Habits by James Clear in which he suggest looking at them as moments and then adding together all of those moments will make a huge difference. For example if I go to the gym daily for 10 minutes and only focus on that day, instead of losing the will to live when after 1 month I haven't got the body of Elle McPherson, by the end of the year I will look substantially fitter than I do today.
This was a lightbulb moment for me, I know it is obvious however in the past I had focused on the end result, what If I focus on the strategy and the end result is a by-product of that? win-win right. I have decided to adopt this idea into my life in a myriad of ways, my "get fit" strategy, 30 mins a day for each day that I choose to make a positive difference to the way I look and how healthy I am.
Manifesting, on the moments in your life that are important and visualising exactly what you want them to look like, seems to me at least to be a brilliant way of putting positive thought out into the world. Spending time with my own thoughts and doing the things that I enjoy doing, taking a bath, going for a walk, reading, will only create a peaceful, positive reaction within me and my systems and so again this is my "look after myself more" strategy.
---

---
Finally "spending more time with the people I love and make me happy", is really not a tough one is it. However, in a world where everything moves at 100 miles an hour and you are torn from pillar to post that even when you do turn up to dinner or whatever your brain is going ten to the dozen thinking about all the things that you have forgotten or have still to do, hardly creates the greatest start to a fun night out / in.
I am in the exceptionally fortunate position of really enjoying my team at work and the work I do most of the time! and so for me I spend time with people that make me happy daily. I also have my 3 daughters living at home and 90% of the time it is fun and harmonious and so my strategy for friends is to make some bookings on dates right up to the end of the year and book with them, way in advance and make no other arrangements with 2 hours of the event, be it dinner out or at home, so that I can incorporate "looking after myself more" and having some downtime while I get ready or cook into the occasion therefore creating a positive environment for all and not a stressed out frazzled mess.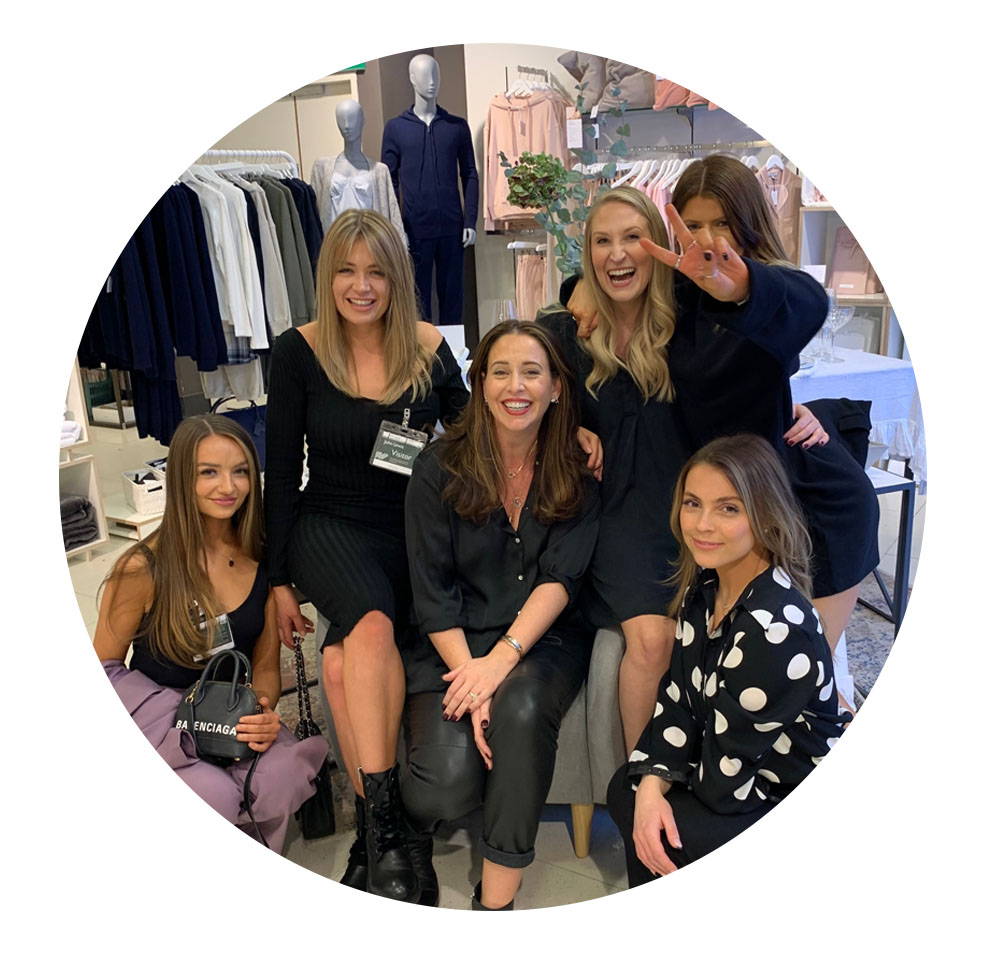 ---