Here is a selection of our favourite picnic friendly recipes, get a couple of friends together, grab a basket, blanket and your favourite tipple and head straight to your favourite picnic spot.
We want to give you some inspiration and some alternatives to classic picnic food, it doesn't have to be half squashed sandwiches! (YAY) Say no to average picnics and indulge in some of our chosen recipes below:
Another delicious take on chicken salad, using pesto and toasted pine nuts to create a creamy, zesty spread that goes as well with crackers as it does in a sandwich.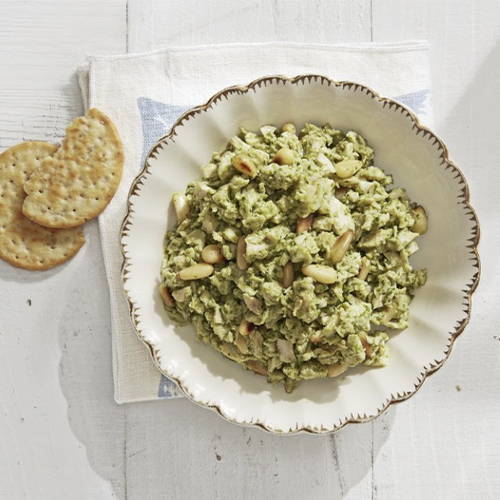 65g pesto
30g low-fat Greek yogurt
2 tsp. lemon zest, plus 1 tablespoon juice
30g. toasted pine nuts
1 1/2 lb. boneless, skinless chicken breast; poached
For the poached chicken:
1) Fill a medium saucepan halfway with water; bring to boil. Add 1 tsp. kosher salt and chicken breasts.
2) Reduce heat and simmer until cooked through, 12 to 15 minutes.
3) Transfer to a plate; cool completely. Shred or chop into pieces.
For the salad:
1) Whisk together pesto, yogurt, and lemon zest and juice in a bowl.
2) Add pine nuts and chicken; toss to combine.
Enjoy this salad in a delicious fresh baguette, a wrap, on it's own or with some salt and pepper crackers.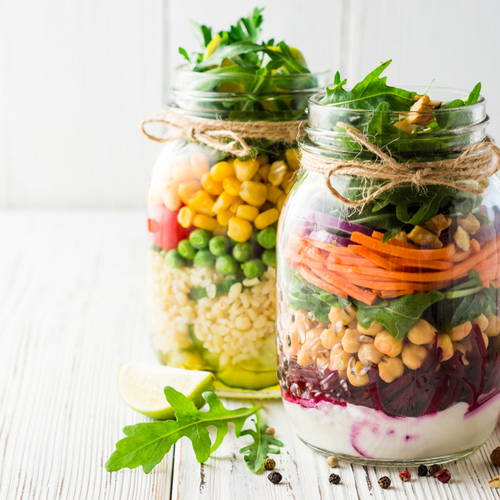 The Superior Salad where you can still enjoy healthy food on the go and one where your picnic companions will praise you! It's Crunchy yet soft, delicious yet not mushy:
Chicken or vegetable stock 300ml
Bulgar wheat 150g
Dill 1/2 tbsp, chopped
Mint 1/2 tbsp, chopped
Cooked beetroot diced
Cucumber 1/2, diced
Radish 200g, quartered
Feta 200g, crumbled
Baby gem lettuce 2, shredded
Dijon mustard 2 tbsp
White wine vinegar 3 tbsp
Rapeseed oil
Honey 2 tsp

1) Heat the stock to boiling point and pour it over the bulgar wheat, cover and leave for 20 minutes to soak. Chill until cold. Mix through the herbs and some seasoning.
2) Layer up the salads into 8 jam jars: pack bulgar wheat at the bottom, then top with beetroot, cucumber, radish, feta and finally lettuce. Put the mustard, vinegar, 4 tbsp oil, the honey and some seasoning in a separate jar and shake well to make a dressing. Seal the jars and pack up for your picnic.
Cinnamon Berry Granola Bars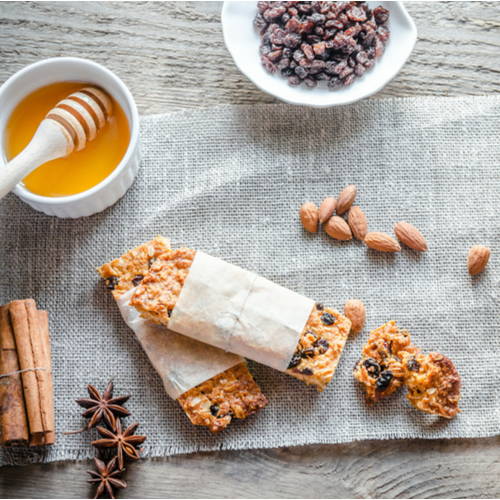 100g butter, plus extra for greasing
200g porridge oats
100g sunflower seeds
50g sesame seeds
50g chopped walnuts
3 tbsp honey
100g light muscovado sugar
1 tsp ground cinnamon
100g dried cranberries, cherries or blueberries, or a mix
1)Heat oven to 160C/fan 140C/gas 3. Butter and line the base of a 18 x 25cm tin. Mix the oats, seeds and nuts in a roasting tin, then put in the oven for 5-10 mins to toast.
2) Meanwhile, warm the butter, honey and sugar in a pan, stirring until butter is melted. Add the oat mix, cinnamon and dried fruit, then mix until all the oats are well coated. Tip into the tin, press down lightly, then bake for 30 mins. Cool in tin, then cut into 12 bars.
Labneh Dip with Zaatar Pistachio Mint Olive Topping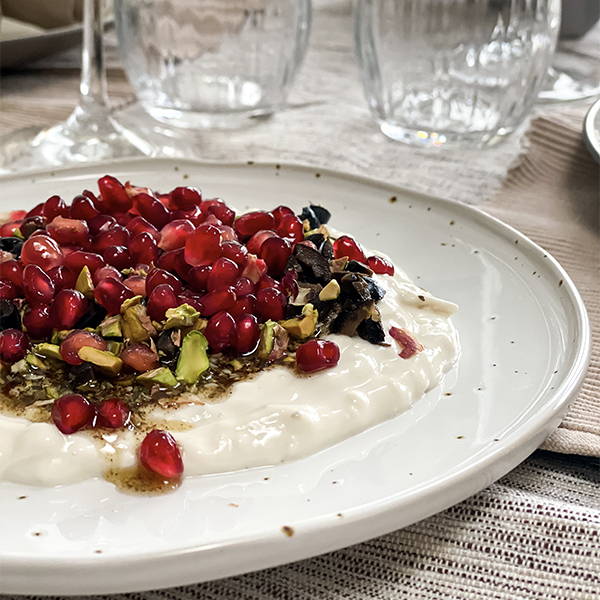 Ok so this one is a little fancy, but we still think it would make a brilliant picnic dip to dip crisps, flatbread, pitta or falafel into! – we've styled it on one of our Marlow dinnerware plates but you can always put it in a Tupperware box for easy transport!
1/3 cup of dried thyme leaves
2 tablespoons of sesame seeds
1 Tablespoon of sumac spice and
1/8 the teaspoon of salt
1) In a small bowl, add in the chopped mint, pistachios, olives, pepper flakes, zaatar spice, pepper flakes, zaatar and olive oil. Mix the topping ingredients well.
To make life easier, you can absolutely combine the topping ingredients in a food processor. I like to chop them because I love a chunky texture and feel to them. And it really just takes a minute—because you're not chopping large batches of anything, just a couple of tablespoons of each and they all get chopped up together.
Spread your labneh (or Greek yogurt) on a flat plate mounding the labneh to about an inch high.
Spoon the topping ingredients over the top of the labneh and allow it to drip from the sides. Sprinkle the pomegranate seeds on top.
Recipe Inspired by: https://www.twopurplefigs.com/labneh-dip-with-zaatar-pistachio-mint-olive-topping/