Eton Mess is a perfect classic dessert just right for Summer and it can trace its origins to Eton College, which is right on our doorstep. For more recipe inspiration click here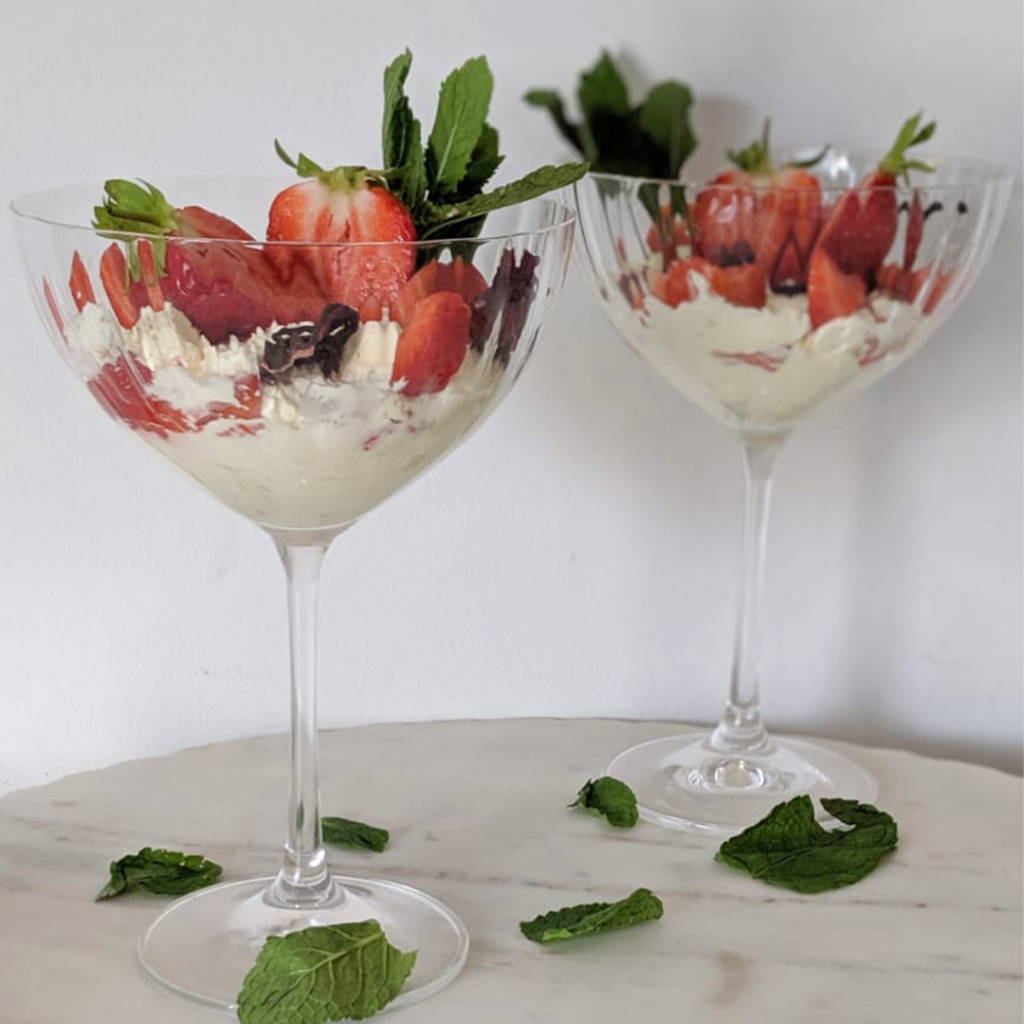 2 large egg whites
120g caster sugar
500g strawberries (remove leaves and chop roughly)
450ml double cream
1 tbsp icing sugar
Start by lining a large baking tray with baking paper.
Heat your oven to 120C.
Wipe a large bowl with lemon juice or white vinegar and rinse in warm water and then dry, this will help to remove any grease before you start.
Whisk the egg whites with an electric mixer until stiff peaks form, you can do this by hand, but will take a long time! The best way to tell if you have whisked enough is tipping the bowl over your head. Disclaimer: Truly cannot pay for any hairdressing appointments!
Next, add the sugar (in 3 lots), again whisking to stiff peaks before adding the next lot of sugar.
Spoon dollops of the mixture onto the baking paper and cook on the bottom shelf of the oven for 1hr to 1hr 15 mins until the meringues are completely hard and come off the paper easily.
Open the oven door and leave the meringues inside to cool.
To make your Strawberry juice – blitz ⅓ of the strawberries, you could sieve the pips out if you don't like the bits.
In a large bowl, whisk the cream with the icing sugar until it just holds its shape.
Crush ¾ of the meringues and tip them in with the chopped strawberries then stir and swirl through the strawberry sauce.
Dollop into individual bowls or a large serving dish and then crush the remaining meringues, sprinkling pieces over the top.