Foodshare is a Registered Charity with a simple charitable objective: to help people in and around Maidenhead who are, for whatever reason, unable to feed themselves and their families properly.
This charity is "entirely dependent on donations", so if you are able, please continue to donate food at the drop-off points listed on their website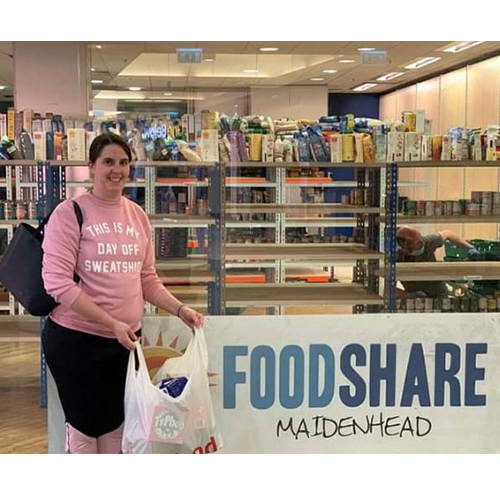 The charity is based in Maidenhead, not far from Truly Headquarters. Our founder, Tara is friends with a member who volunteers there so when we found out that the Foodshare charity was under strain we wanted to do our best to help out any way we could:
"Truly's donation was received at the time when the Foodshare charity was under huge pressure with many more people needing help, and the funds were used towards equipping our new food bank with additional shelving, and to buy in more food stocks".
- Lester Tanner of Maidenhead Food Share
How You can get involved!
Volunteering with us you are helping your local community in and around Maidenhead.
There are opportunities to volunteer from supermarket collections, cooking meals, harvest festival collections to volunteering time at one of our foodbanks in Maidenhead. If you would like to join the waitlist for when a position becomes available, click the link below to find out more...