We're often desperate to visit new places but it can be hard to know where to start. Europe is renowned for its exceptional history, architecture and culture and one of the best places to find all of these is Prague. The Czech Republic lies close to, what can be considered, the centre of Europe, so whether you're looking for a city break or travelling to other destinations afterwards, Prague is brilliantly situated for whatever your heart desires.
With the city centre just 10km from the airport, you can get straight down to exploring as soon as you arrive. We recommend staying close to the hustle and bustle of the Old Town Square, Hotel U Prince fits the bill perfectly; with rooms ranging from cosy to extravagant, it offers something for everyone. The 12thcentury building also boasts an award-winning bar in its basement which specialises in stylish cocktails. Or if that isn't quite your style, the rooftop terrace, complete with restaurant and bar provides stunning views of the Gothic architecture, including the notable Astronomical clock and Gothic Church.
The Old Town Square is the ideal place to soak up its 1000-year history and marvel at the contrast of the colourful buildings and dark gothic churches. There is a magnitude of cafes and restaurants to sit in and watch the world go by. If you take a stroll down one of the many walkways off the Old Town Square, you will find plenty of local cuisines such as the traditional Czech cake, Trdelnik. A short walk along the side of the Astronomical clock will take you to the Vltava river, across the Charles Bridge, built in the 14th century, and you will be fully immersed in Prague's Castle District.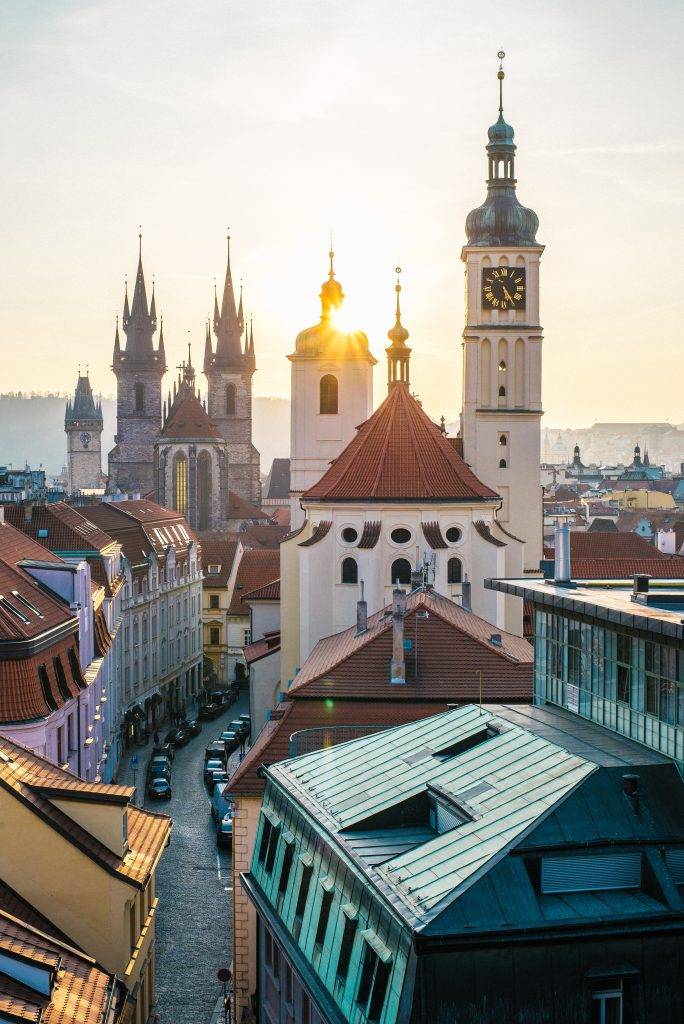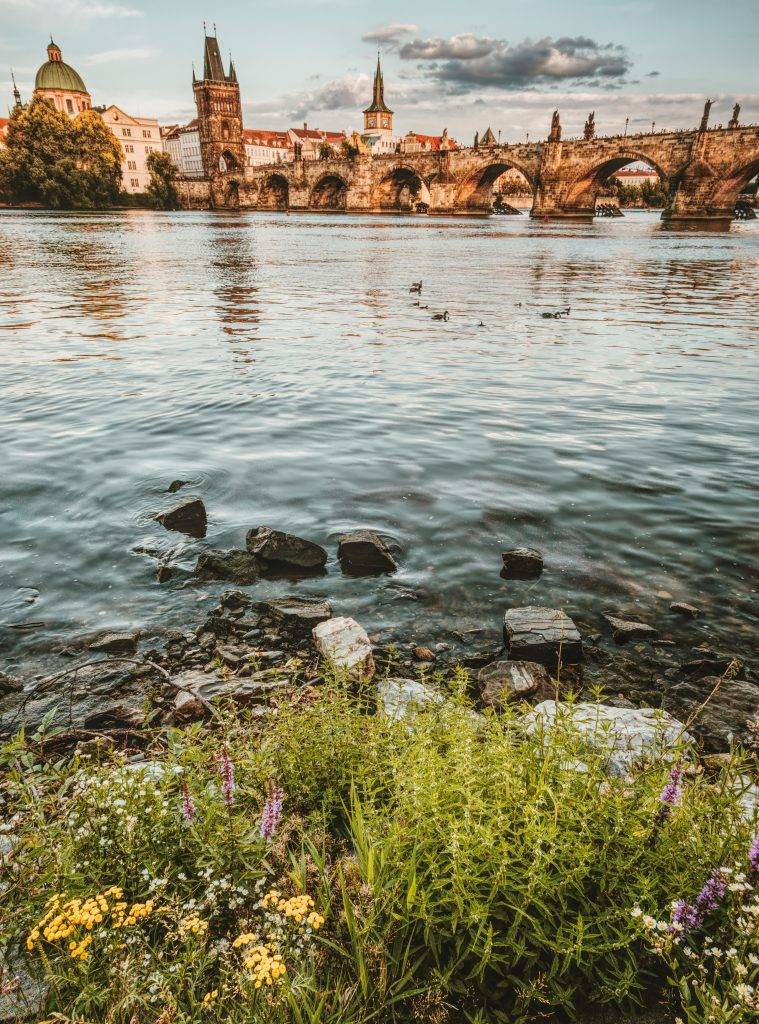 The Castle District is a must-see for any first-timer on a Prague city break and you'll find popular sights like the Prague Castle St Vitus Cathedral, Basilica of St George andGolden Lane. St Vitus Cathedral is home to magnificent stonework and stained-glass windows, while the contrast between St George's Basilica is noticeable but equally as stunning. The intricate stonework and remarkable murals on the ceiling brings both beauty and history to this little basilica. As you walk uphill, Nerudovastreet is home to a selection of shops and cafes, giving you, and your feet, a well-deserved break!
Unleash your inner hippie by paying the John Lennon wall a visit. Situated just before the Charles Bridge, the wall is filled with graffiti inspired by John Lennon, you can even take a pen and add to the art. If you haven't had quite enough of the world famous musician yet, take a short detour to the John Lennon Pub on the other side of the bridge. You're spoiled for choice with a variety of beers including Budvar, Kozel and Staropramen if you're a beer connoisseur.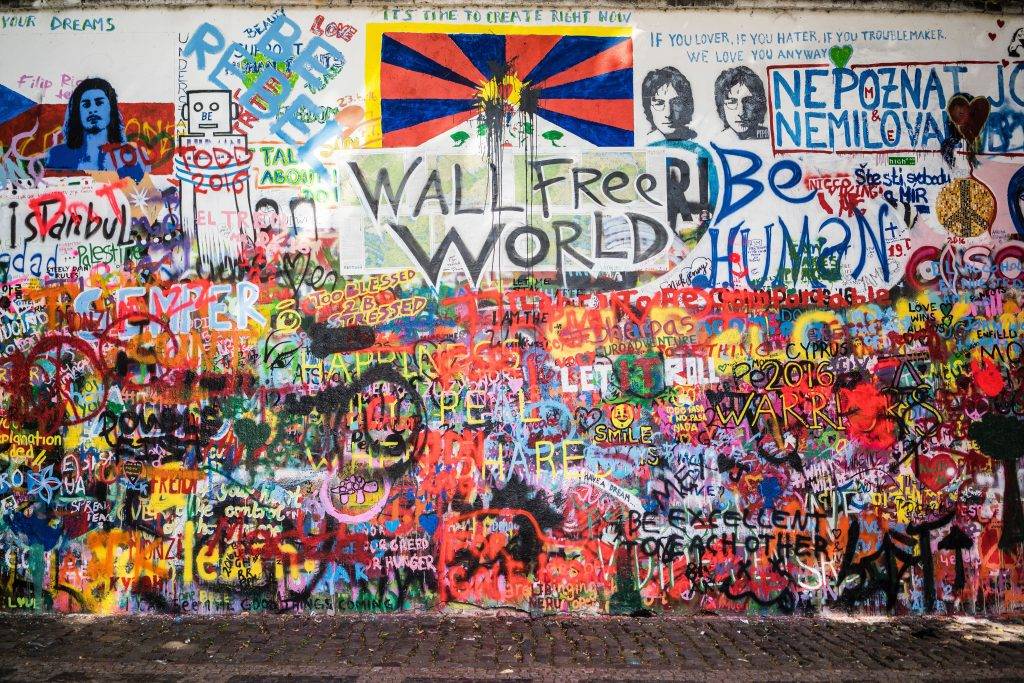 Full of history and culture, Prague is the perfect place for your next city break. So, delve out those passports and book that flight. If you're still in need of inspiration for your next city break, read our blog post on the 5 best cities to visit in Europe.