As easy as it is to snack on everything in sight whilst working from home, we would all like to say we are 'trying' to eat as healthy as possible. However, if you have already stocked up your fridge with a billion different things, but have no idea what to make with it, here's a few healthy ideas that we have tried and tasted which won't take up all of your time.
We'd love to see what you've created, so make sure to share with us any pictures through our social channels using
@Truly_lifestyle
Salmon and avocado brunch

Smoked salmon slices
1 Avocado (use more if desired)
Lemon juice (optional)
Pepper (optional)
Salt (optional)
Chilli flakes (optional)
Any type of bread you have
Firstly, peel the avocado and remove the seed. Many prefer to crush up the avocado into a bowl. However, you can slice or prepare in any way you like.
If you are crushing the avocado, go ahead and add some lemon juice, salt & pepper and mix together.
Pop a slice (or two) of bread into the toaster.
Once your bread is toasted, place your avocado onto the toast followed by the salmon slices.
Add chilli flakes and any other seasonings you may like and enjoy!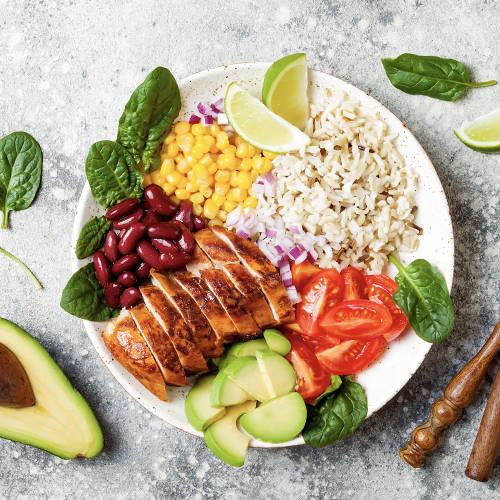 This recipe is so easy to create and adapt to your own taste, and also can be prepared the night before, for the next day. Feel free to remove or add any alternatives to suit your preference.
1 chicken breast
Salt
Pepper
Paprika
Garlic powder (optional)
Season all spice (optional)
Lemon juice
1 Avocado
Courgettes
Quinoa (optional)
Sweetcorn
Red onion
Tomatoes
Mixed salad leaves (optional)
Firstly, prepare your chicken by coating the breast in a mix of seasonings (pepper, salt, paprika, garlic powder, season all spice)
Oven bake for 20-25 minutes at around 200'C
Whilst the chicken is cooking, boil the quinoa.
Slice courgettes and season with salt and pepper. Either pan fry or grill.
Whilst the quinoa is boiling, chop up the tomatoes and red onion and mix together with the sweetcorn.
Prepare the avocado by peeling and crushing up in a bowl, add salt, pepper and a touch of lemon juice
Once the chicken and quinoa are cooked, start arranging onto a bowl (as shown in image)
You can drizzle garlic oil or your favourite garnishing on top for that extra flavour.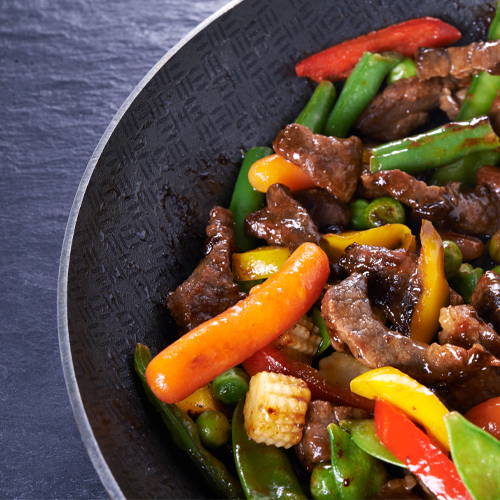 A simple, flavour-full recipe that can be adapted for vegetarians and vegans.
Baby corn
Mixed peppers
Beef (Chicken, quorn...)
Teriyaki sauce ( Can be your own recipe or store-bought for a quicker alternative)
Rice
First, prepare and wash the vegetables you are using.
Chop up the peppers into slices
Next, stir fry all ingredients together , including your chosen meat.
You may add extra seasoning to suit your taste, as you go.
Place your rice to boil.
Once the meat has browned and the veg has softened, add the teriyaki sauce.
Stir through until fully cooked.
Once the rice has cooked, place on a plate and fluff with a fork.
Add your stir fry mix and enjoy!