A chocolate courgette cake, you never thought you'd hear those two things in the same sentence, but we can assure you that this cake is something you definitely need to try over the festive season. It's gluten free, contains velvety smooth chocolate and is made with courgette...does that mean it counts as 1 of our 5 a day? Give it a go and feel free to share with us any pictures you may have using
@Truly_lifestyle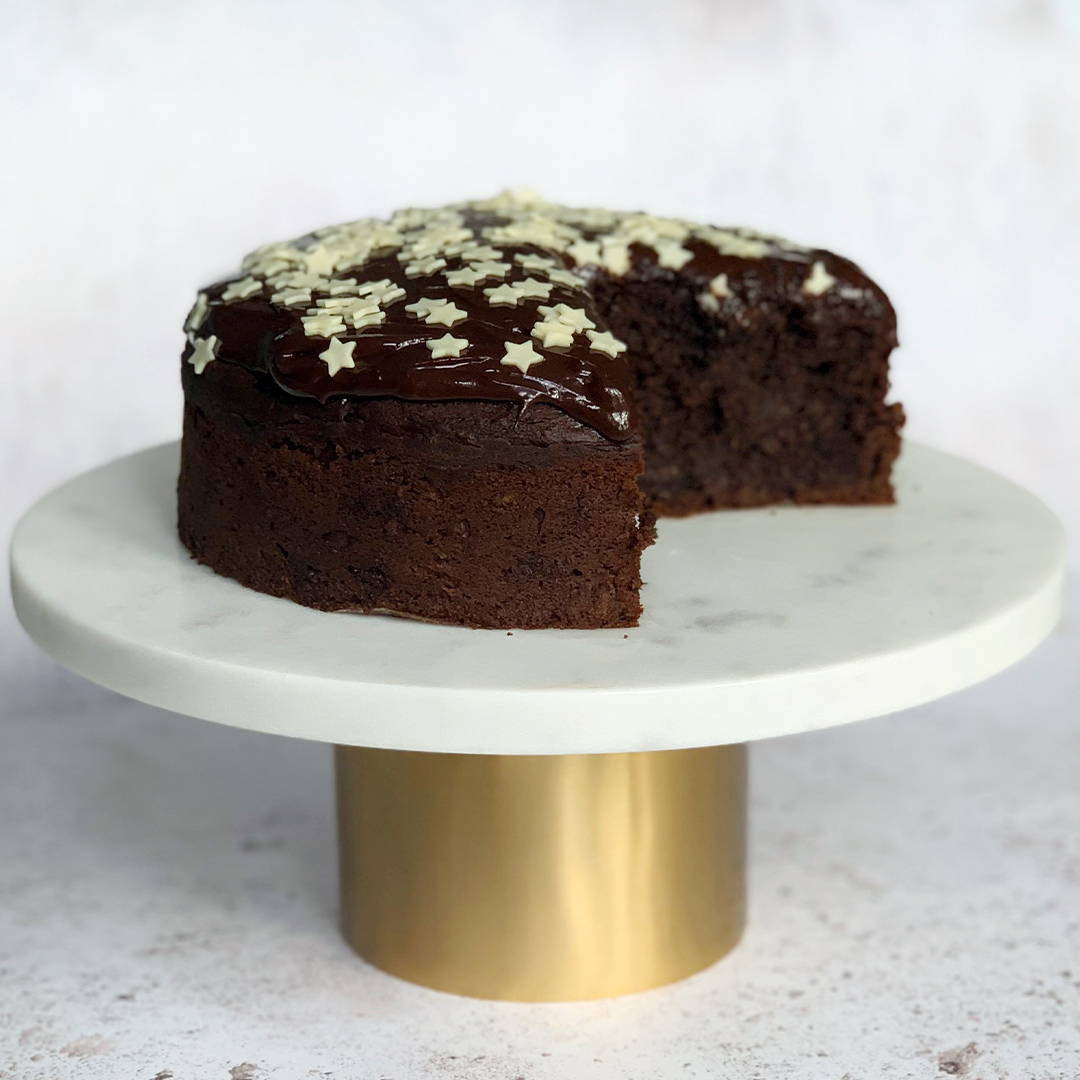 275 g (10oz) self-raising flour (use GF self-raising flour as an alternative)
60 g cocoa powder, plus extra to dust
1/2 tsp bicarbonate of soda
200 g (7oz) unsalted butter, softened
175 g (6oz) caster sugar
1 tsp. vanilla extract
3 medium eggs
125 ml (4 fl oz) full-fat natural yogurt
200 g (7oz) coarsely grated courgettes
75 g (3oz) milk chocolate chunks or chips
Pop on the oven and let it preheat to 180°C (160°C fan). Start by greasing and lining an 8inch tin with baking paper and set aside.
In a large bowl, sift flour, cocoa powder and the bicarbonate of soda and set this aside.

In another large bowl beat the butter and sugar until it has a light and fluffy consistency. Next, mix in the vanilla extract.
After this, gradually beat in eggs – if the mixture looks as if it may curdle, mix in a couple of tablespoons of the flour mixture that you set aside before.
Now, beat in the remaining flour mixture and yoghurt in small parts until it's fully combined and has a smooth texture.
Next, fold in your courgettes and chocolate chunks or chips.
Gather your mixture and pour into your prepared tin, level and pop onto the middle shelf of your oven. Bake for 1 hour or until a skewer inserted into the centre comes out clean.
We used a simple chocolate ganache and white chocolate stars to decorate, but why not get into the festive spirit and top with your favourite Christmas cake decorations!