If you've stuck to your resolution of being healthy this year, then we have a recipe you will love. This super fluffy vegan pancake recipe will be our go-to this pancake day.
If you have given this recipe a try, let us know what your topping of choice is. Do you go for sweet or savoury? Send us any pictures through our social channels using @Truly_lifestlye.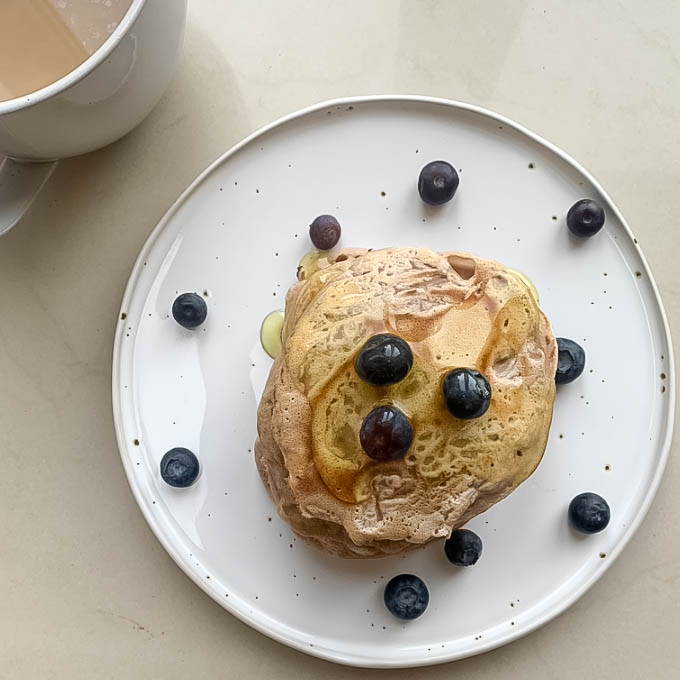 120 g all-purpose flour
28 g vegan protein powder of choice
1 tbsp baking powder
1/2 tsp sea salt
2 tbsp maple syrup (maple syrup, honey, or sweetener of choice)
230ml water, plus more as needed
1) Grab a bowl, and mix the flour, protein powder, baking powder and salt (to taste) together in a bowl.
2) Add your maple syrup or sweetener of choice (optional), then slowly add the water. Make sure it's a little lumpy and thick but still pourable. You can add more water if needed.
3) Let the batter rest while you heat a pan over low heat. Spray with cooking spray and use a non-stick pan, scoop about 1 ladle of the batter onto the pan for each pancake.

4) Cook until bubbles start to appear and the edges of each pancake look dry and firm. Flip and cook for 1-2 more minutes.

5) Enjoy with your favorite pancake toppings.
Spruce up your serveware with our range of unique pieces that will complement your delicious spread.