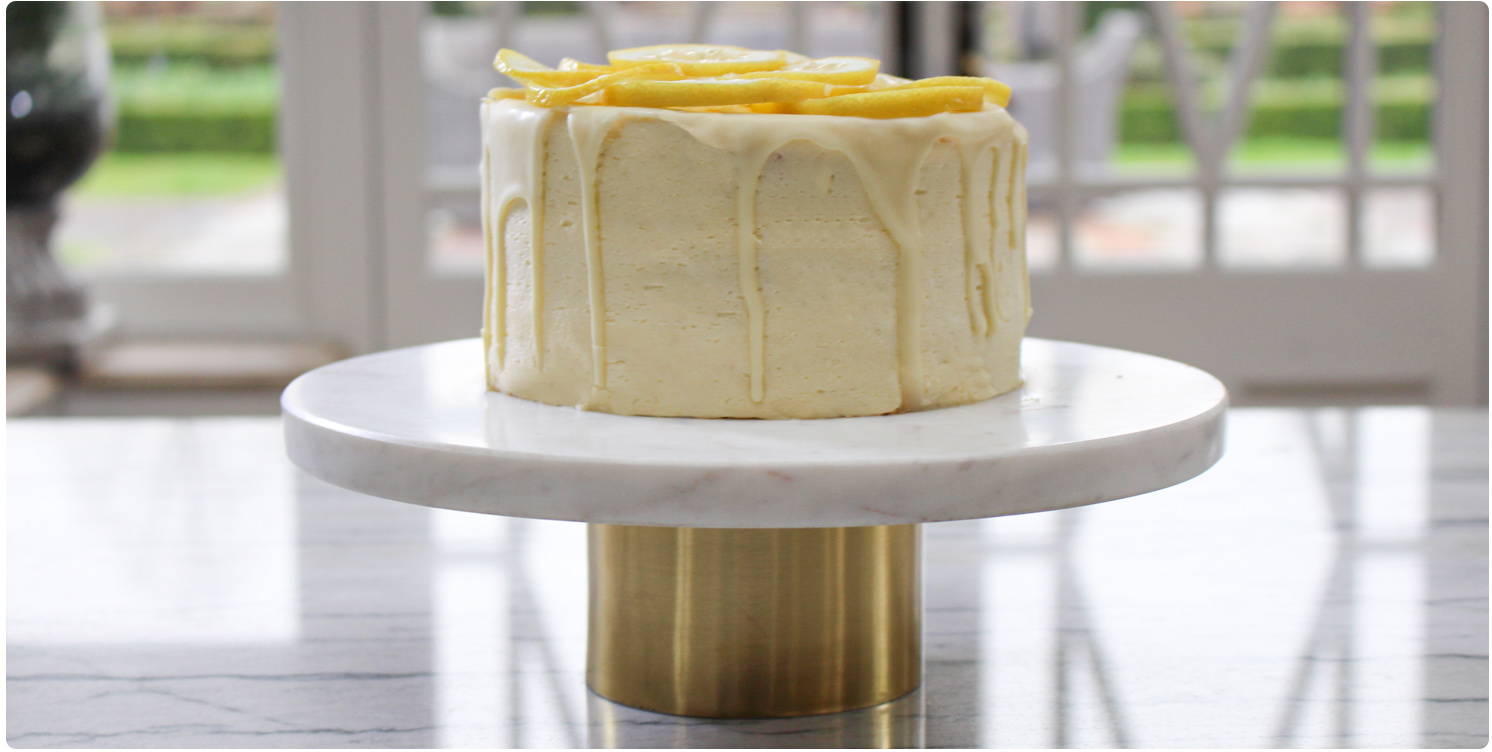 ---
2 1/2 teaspoons baking powder
1/4 tsp natural lemon extract
LEMON FROSTING/ DECORATION:
250 g butter - soft at room temperature
500g icing sugar
Zest of 5 lemons
1 tbsp lemon juice 
Dash of milk (depending on consistency of buttercream)
Preheat oven to 180°C/350°F (160°C fan) and grease 3 x 8" cake pans with butter, then line with parchment/baking paper.

Start by combining your dry ingredients together by whisking the flour, baking powder and salt in a large bowl. Set aside.

In another bowl, beat eggs for 30 seconds with a mixer or hand beater. Pour the sugar in and beat until white and tripled in size.

Add your butter and milk together and put in the microwave on a low setting for 2 minutes only until the butter is melted.

When the egg has tripled in size, add the flour to the mixture in 3 sections mix until you can no longer see flour and stop.

Pour hot buttery milk, vanilla, lemon juice and zest and oil into the now empty flour bowl.

Add the Egg batter to the Milk-butter. Use a whisk to mix until smooth. The batter should be smooth and pourable. Pour into your x3 tins.

Bake 23 minutes or until golden and a toothpick inserted into the centre comes out clean.

Cool in cake pans for 15 minutes, then gently turn out onto cooling racks.
DECORATING
Beat the butter until it is soft.

Add the icing sugar and beat until combined.

Zest 5 lemons and squeeze the juice from the lemons until you have 1 tbsp.

Add the lemon zest to the buttercream and beat.

Add 1sp of lemon juice at a time and beat into the mixture.

Spread evenly onto the cake and around the sides.

Once the buttercream has hardened melt 200g of white chocolate and pour over the top.