Mini Egg Hot Chocolate Recipe

This delicious hot chocolate is the perfect warming drink for enjoying during this festive period with decadent whipped cream and mini marshmallows to finish. There's no such thing as too much chocolate at Easter, right!?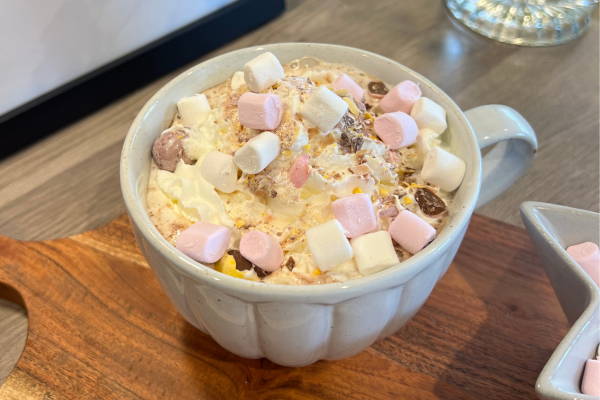 ---
300ml milk
1 tablespoon hot chocolate powder
A handful of Mini Eggs
Whipped Cream
Mini marshmallows
1. Heat your milk and hot chocolate powder on the hob or in the microwave until steaming.

2. In the meantime, pour boiling water into your mug to warm and crush your mini eggs using a pestle and mortar.

3. When you're ready, discard of the boiling water and add your mini eggs and milk mixture to your mug, leaving some eggs for the top.

5. Add whipped cream and decorate with your remaining Mini Eggs and marshmallows.

5. Enjoy!
---