Make Profiteroles With Us Truly Style
Profiteroles are the perfect sweet treat that will be a hit with all of the family. Here is Tara's simple guide to produce the perfect profiterole every time.
Ingredients
150ml cold water
50g butter
60g plain flour
1 tsp sugar
2 eggs
200ml whipping cream
200g Dark chocolate
Equiptment
Saucepan
Mixing bowls
Whisk
Piping bags
Baking parchment
Baking tray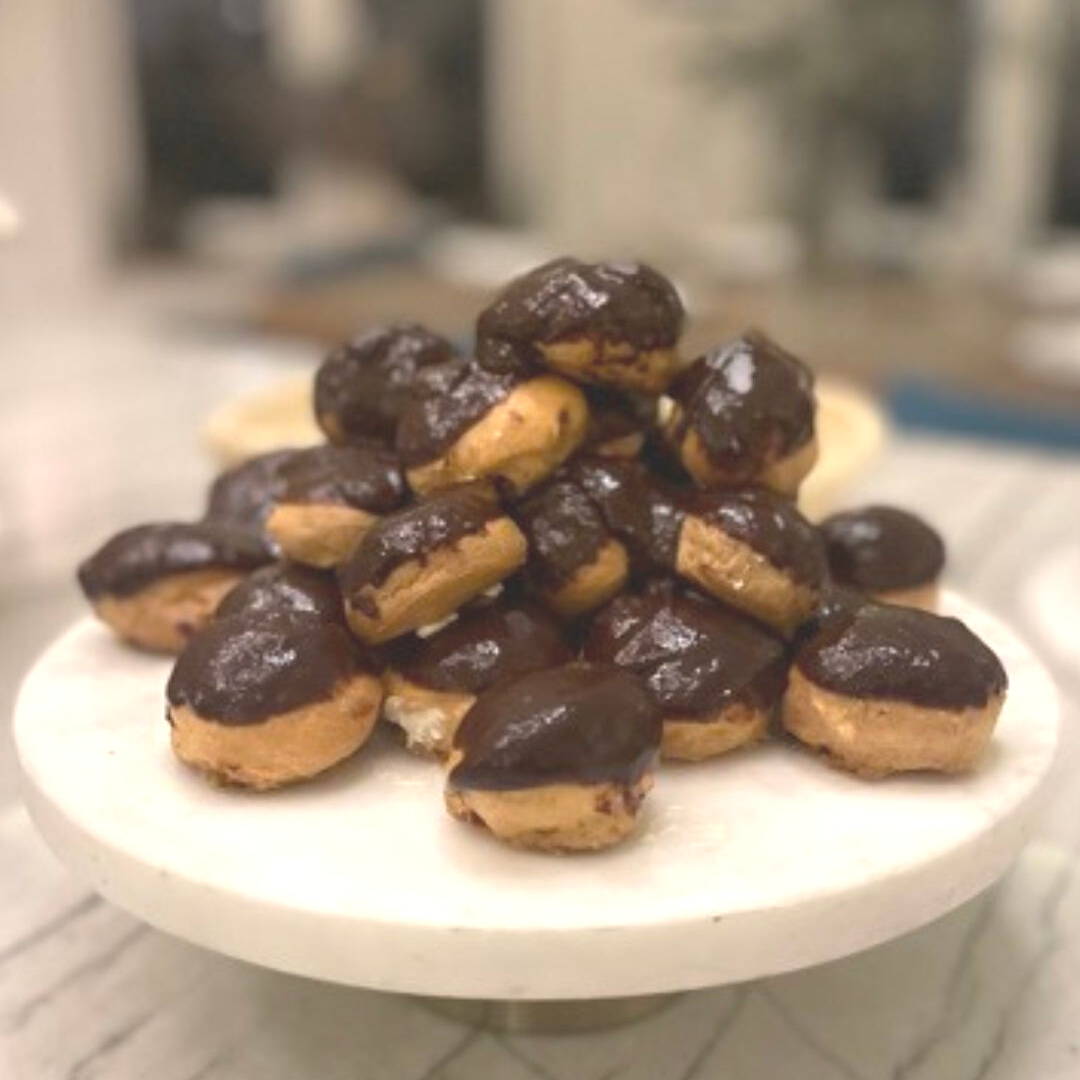 Method
Preheat the oven to 200c
Combine cold water and butter into a saucepan and melt over a moderate heat
Once melted take off the heat and add in the flour and sugar and beat until combined and pulls away from the sides of the pan
In a seperate bowl crack and whisk together the eggs
Gradulally combine together the egg and flour mixture together and beat until a glossy paste
Empty mixture into a piping bag with either a large round tip of no tip at all
Wet the parchment paper then shake to remove exces water and spread onto a baking tray
Pipe out the profiteroles about a 1 ½ inch circle by piping straight downand then flatten any peaks by wetting your finger and gently pressing the dough into place. Be careful to leave space between each role as they will expand
Place into the over for 30 minuites
Once cooked pierce a hole in the bottom of each profiterole
In a mixing bowl, whip the cream until thick and empty into a piping bag
Once profiteroles are cool pip the whipping cream into each one through the hole pierced in the bottom
In a mixing bowl melt the dark chocolate and add a splash of water
Dip each profiterole into the chocolate and arrrange on a serving board or platter
Enjoy!